Yes, another one. I really can't stay away from Forever 21, and I am almost thankful that we don't have an actual store here - all my money would be gone!
It is a bit smaller this time at least, I only bought 3 things:
First thing is this Floral Freestyle Romper:
This is officially the cutest piece of clothing I own. I couldn't pass it up when I saw it on the site, but I was so worried that it wouldn't fit well or would just look like crap on me. But I tried it on immediately last night and it fits perfectly and it is SO flattering.
It was $23.80
I have been looking for a pair of floral shorts, and I couldn´t pass these up.
Rose Print Denim Short:
They were $21.80.
I officially don't need any more shorts for this summer... I have so many now.
Last this is this 3/4 Sleeve Lace Top in the colour Cream.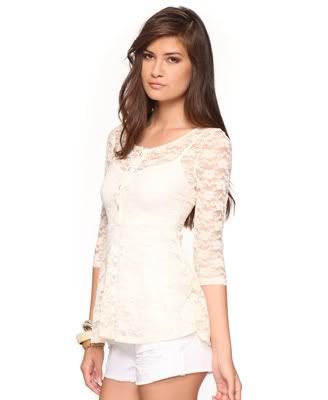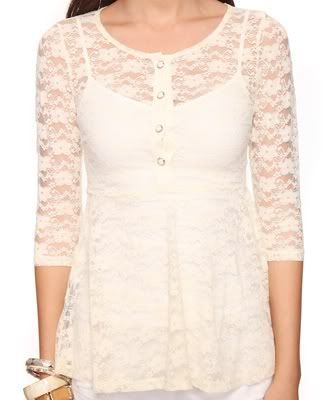 The whole thing is sheer, the model is just wearing a tank top underneath it. I was not too sure about this either, if I'd like it, if it would look good. But I am in love with it, it's so cute!
It was $21.80.