On Saturday night, I went to a 1920's Vegas themed stag&doe with my family. I completely forgot about it until Wednesday night when my sister-in-law texted me asking if I was going to dress up for it. I might have even gone out to put together a totally awesome burlesque costume if I'd had more time, but I put together a pretty good outfit with the limited time I had, I think.
I'm wearing:
Black sequin/lace dress from Sirens;
Black sheer nylons under black fishnets from Forever 21;
Black flower headband from Forever 21;
Pearl/flower necklace from Mexx;
Long pearl strand borrowed from a friend, I think it was part of an actual flapper costume from a costume shop.
Plus you can't see them in the picture, but I just wore a pair of plain black flats from Zellers.
I did my hair with a curling iron, but instead of wrapping the hair around like you'd normally curl hair, I just clamped sections with it, kind of like using a big crimper. And then I pinned it all back to make it look short. I sprayed it all in place so it wouldn't move with Pantene Pro-V Style Texturize! Ultimate Texture Hairspray in Ultra Hold.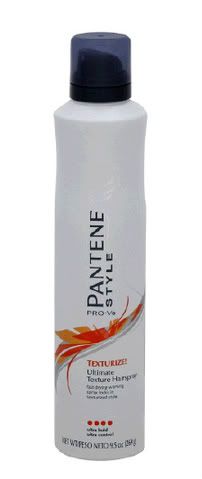 A few pictures from the night:
It was a fun night!